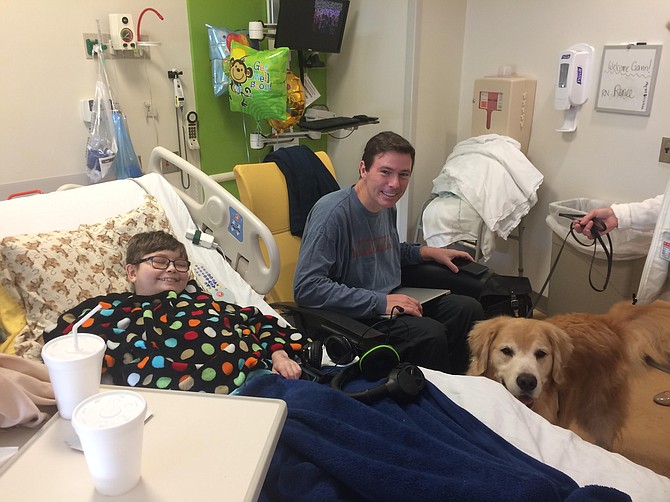 Gavin Smith of Great Falls and his dad, Keith, pictured during a canine visit at Johns Hopkins Children's Hospital. Mom Meg (not pictured) co-founded the nonprofit organization Cape Ivy.
Stories this photo appears in:

Cape Ivy aims to provide warmth, comfort and support to children who have chronic or critical illnesses.
In honor of her son, Gavin Grey Smith of Great Falls, who lost his 12-year battle to a rare form of CVID (Common Variable Immune Deficiency), his mother, Meg Elliot Smith, threw herself into providing fleece poncho capes to ''frequent flier'' children in hospitals.