Tue

Wed

Thu

Fri

Sat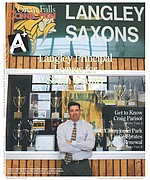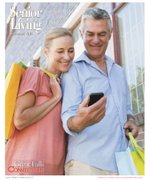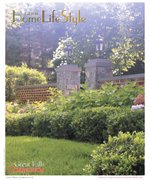 More Stories
To the Editor: To the McLean, Vienna and Great Falls communities: The Woman's Club of McLean would like to express its gratitude for supporting the club's 48th annual Holiday Homes Tour and its MarketPlace.
Helping organizations need help year round.
After the hustle and bustle of the holidays, taxpayers begin scramble to get that end-of-the year charitable donation so they claim it on their tax returns. For people who want to benefit while helping people, two Oakton based organizations, Northern Virginia Family Service and The Community Foundation for Northern Virginia offer two ways to give.

Groundwater contamination and a swell in volunteerism.
In the past year, the village has gone through changes that will impact the future of the community. 2014 in Great Falls saw an uptick of volunteer support, walkability in the village center and a corrective action plan for the Methyl tert-butyl ether (MTBE) groundwater contamination.

This winter, artists from the Artists on the Green Studio and Gallery in Great Falls will gather to showcase their work at Great Falls Library. The exhibit will go through January, and visitors can stop in to see impressive work by artists in their own backyard.

Colleagues say delegate candidate Craig Parisot's 'got his priorities straight.'
Craig Parisot can juggle. Whether that means candy canes or work-life balance, he catches everything that comes his way. With a growing new family, a growing list of leadership roles in the community and an active campaign as the Republican candidate for Delegate of the 34th District, this is a job that requires both hands.