Mon

Tue

Wed

Thu

Fri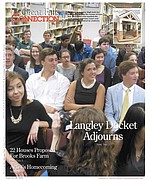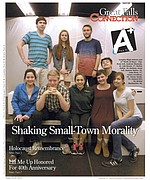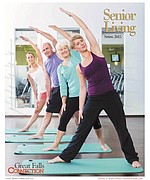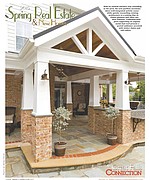 More Stories
Weekly happenings in Great Falls.

How can homeowners take action.
Are deer a significant enough worry for Northern Virginia landowners that they want reduce deer populations significantly?

Langley senior Eryney Marrogi sat on the judicial bench four seats from U.S. Supreme Court Clerk Gen. William K. Suter, retired. Suter and Marrogi grilled Langley seniors Katherine Cassidy, Madeline Shaw, Cameron Davis and Paul Dell for 15 minutes each.
Great Falls painter Judith St. Ledger-Roty exhibits at Katie's, shows new Artists' Atelier.
Guests at a reception at Katie's Coffee House at the Old Brogue on April 11 not only got a close-up look at the work of Great Falls painter Judith St. Ledger-Roty, but also a sneak preview of the art studio she and nine others will be opening in May.
Community attends Great Falls park open house.
Guests and residents of Fairfax County attended a free ceremony and open house at Colvin Run Mill in Great Falls the afternoon of Sunday, April 19. In addition to brief remarks made by local and county delegates, the event was an opportunity for visitors to tour the restored and fully operational mill.