Mon

Tue

Wed

Thu

Fri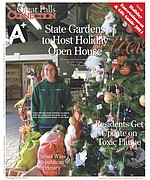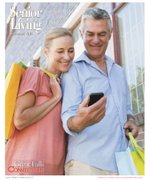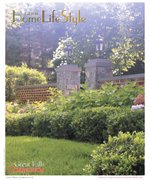 More Stories
In October 2014, 13 Great Falls homes sold between $3,500,000-$525,000.
Great Falls Home Sales: October, 2014
Only one of the three requested pumps to be installed for now.
Residents got an update about the methyl tert-butyl ether [MTBE] plume below the Georgetown Pike and Walker Road intersection last week. Officials from Kleinfelder and the Department of Environmental Quality talked about the removal of the toxic plume so far, assuring residents that their well water will remain clean throughout the cleanup efforts during a Great Falls Citizens Association Town Hall meeting on Nov. 11.

Proceeds from the weekend tournament will support MedStar National Hospital's spinal cord injury program.
About a year ago, Gary Coetzee nearly died out on the rugby field behind the Great Falls Library. A freak accident left the former professional rugby player quadriplegic on the grass during a game. On Saturday, Nov. 22, he is hosting the inaugural Great Falls Rugby Tournament to celebrate how far he has come a year after the accident and raise money for MedStar National Rehabilitation Hospital's spinal cord injury program.

Local business will have Christmas trees, themed wreaths and ornaments.
State Gardens is more than plants, according to co-owner Laura Murray. The shop is home to hundreds of giftables for any occasion, particularly the holidays.

More than 1,400 area Republicans show up to vote.
With Barbara Comstock filling in the 10th Congressional district's seat, two candidates are closing in on her current position. Democrat Kathleen Murphy and Republican Craig Parisot, both now officially endorsed by their parties, are vying for the 34th House of Delegates seat via special election to be held Jan. 6, 2015.